State Operations – Kentucky

859-323-3090
OR
via contact form at exclusive-paper.com


Subscribe to GLPTN for Kentucky eNews
---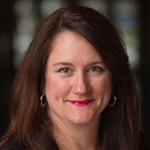 Trudi Matthews
GLPTN Kentucky Clinical Lead
At the Kentucky Regional Extension Center (REC) at the University of Kentucky, Trudi serves as Managing Director overseeing all staff, programs and operations. The center is charged with assisting health care providers, practices, and hospitals across Kentucky with using technology, connectivity, process improvement and value-based care models to improve the quality and value of health care. Trudi also serves as a policy adviser on the external affairs team for UK HealthCare. In this role, she helps leadership remain informed of changing state and federal legislation, regulation and policy related to quality, value, meaningful use of IT, and payment innovation. Trudi formerly served as Director of Policy and Business Development with the Health Collaborative, HealthBridge and the Greater Cincinnati Health Council. From 2005-2007, Trudi was Senior Policy Advisor with the Kentucky Cabinet for Health and Family Services serving as coordinator for Kentucky's statewide e-Health efforts. Trudi worked for the Council for State Governments from 1999-2005, where she managed CSG's health policy activities for state legislators and executive branch officials.
---
Robin Huffman
GLPTN Kentucky Program Manager
Robin Huffman joined the Kentucky REC team as the Transformation Manager in November 2016. In this role, Robin oversees the Practice Transformation Network team and the Patient-Centered Medical Home/Specialty Practice team. Robin brings over 20 years of healthcare experience to our team, including work in health information management, process improvement, staff development and patient & family experience. Robin earned her Master's degree in Healthcare Administration from the University of Kentucky and is currently pursuing additional education in Human Resources and Organizational Development with an emphasis in Leadership Development. Robin is certified in LEAN process improvement methodology and is a Six Sigma Green Belt.
---
Kelly Fountain
GLPTN Kentucky Quality Improvement Lead
Kelly Fountain serves as the lead quality improvement advisor in assisting practices to prepare for the new quality payment program. Additionally Kelly is a health information technology advisor for Kentucky REC, working with practices across Kentucky on demonstrating meaningful use. Kelly received her bachelors of arts from the University of Kentucky and is pursuing her master's in public administration at Eastern Kentucky University. Kelly focuses on helping Kentucky healthcare providers navigate the many challenging federal quality programs through the adoption, implementation and optimisation of electronic health records (EHRs) to improve the quality and efficiency of patient care while reducing costs.
---