State Operations – Illinois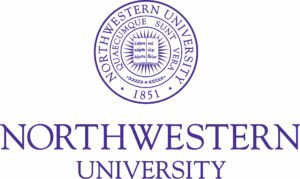 Northwestern University


312-503-8018
Website
---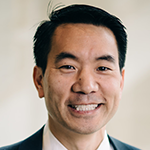 Abel Kho, M.D., MS
GLPTN Illinois Director
Abel Kho M.D., MS, is Associate Professor of Medicine and Director of the Center for Health Information Partnerships at Northwestern University.  Abel served as Principal Investigator (PI) and co-Executive Director of the Chicago Health IT Regional Extension Center (CHITREC) where he spent five years assisting providers with the adoption and meaningful use of EHRs.  He is Principal Investigator of the AHRQ funded Healthy Hearts in the Heartland project that aims to improve quality of cardiovascular care in primary care practices in three states.  He contributes his informatics experience and practical experience building out large-scale electronic networks on projects funded by PCORI, CDC, NSF, and NIH.  He enjoys an active primary care practice and sees this as an essential perspective for his quality improvement and research projects.
---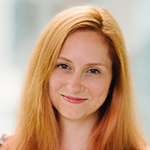 Theresa Walunas, Ph.D.
GLPTN Illinois Program Manager
Theresa serves as Director of the Chicago Health IT Regional Extension Center (CHITREC), which has assisted more than 1,700 primary care providers in small- and medium-sized practices install, optimize and achieve Meaningful Use of their EHRs. Theresa also is Director of the Illinois Medicaid EHR Incentive Help Desk for Chicago and the Implementation Director for the Healthy Hearts in the Heartland EvidenceNOW collaborative, which focuses on quality improvement in small practice environments around cardiac care measures. She is excited to have the opportunity to help health healthcare organizations to expand quality improvement capacity, learn from one another, and achieve common goals of improved care, better health and reduced cost.
---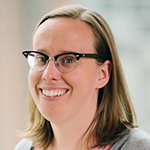 Kate Balsey, MPH
GLPTN Illinois Support Staff
At Northwestern University, Kate serves as Program Administrator for the Center for Health Information Partnerships. Kate has a background in quality improvement focused in community health settings. Previously, she served as Quality Improvement Manager at Erie Family Health Center, a large federally qualified health center serving patients on the west and northwest sides of Chicago. In that role, she supported over 100 providers in achieving Meaningful Use compliance, established one site with patient-centered medical home designation, and maintained ongoing improvement initiatives for Erie's diabetes and HIV programs. Kate works closely with Illinois stakeholders responsible for recruiting 4,500 providers into the GLPTN, and she facilitates communication with the Central Network.