Agile Implementation Training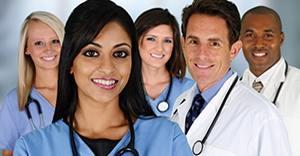 Agile Implementation — a proven evidence-based change methodology designed specifically to improve healthcare. Multiple sessions are available and provided by the Center for Health Innovation and Implementation Science. Registration and travel are covered for GLPTN participants. CME/CE credits available.
Session Dates: June 25-27, July 30-August 1
Clinician's Perspective

I'm very excited to be part of GLPTN and witness firsthand some of the exciting changes that are taking place in our healthcare system to help promote high quality care. I hope to see the tools of implementation science put to the test to help rapidly disseminate meaningful improvements to healthcare processes and ultimately to patients' lives.Ashley Overley, MD, Assistant Medical Director, Division of Mental Health & Addiction IN Family & Social Services Administration
QIboard Error Reporting
Please fill in the following information. You can see the examples of filled forms at
123helpme.org
.
This information will help CHIIS find an appropriate solution.