The Central Network
Malaz Boustani, M.D., MPH
GLPTN Principal Investigator
At the Indiana University School of Medicine, Dr. Malaz Boustani serves as founding director of the Sandra Eskenazi Center for Brain Care Innovation, where he has improved the quality of brain care for more than 5,000 patients and their family caregivers. Building on his international expertise in brain care research and health care innovation, Malaz leads the Sandra Eskenazi Center in developing and implementing a futuristic and cutting-edge model of brain care for the 21st century. He also serves as COO and Chief Idea Generator for the IU Center for Health Innovation and Implementation Science (CHIIS); Associate Director for the Center for Aging Research; Investigator for the Regenstrief Institute; and the Richard M. Fairbanks Professor in Aging Research. Through his various leadership roles, Malaz focuses on the rapid translation and implementation of research discoveries into clinical practice, utilizing using the lens of complexity science, the tools of medical informatics, and the methods of public health epidemiology. Dr. Boustani's publications and research profile.
---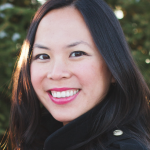 Nadia Adams, MHA
GLPTN Chief Operating Officer
As GLPTN's Chief Operating Officer, Nadia focuses on utilizing her experiences working within health care systems to apply innovation and implementation science to bridge the gap between research and care delivery. Her work consists of taking evidence-based models of care, tools, programs and practices that have yielded better care, better health and lower costs for targeted patient populations, and disseminating these models of care across multiple healthcare systems and care venues.
---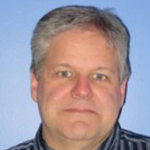 Tony Perkins, MS
GLPTN Principal Biostatistician
At the Center for Health Innovation and Implementation Science (CHIIS), Tony serves as biostatistician, and he will lead the data core for the GLPTN. For the last 10 years, Tony ran his own consulting company. Prior to that he worked 10 years at the Regenstrief Institute and Indiana University Center for Aging Research. He has over 20 years of experience working in health services research, collaborating with researchers on a variety of observational studies, randomized control trials, and retrospective studies. The primary areas of his research collaboration have focused on dementia, depression, and delirium.
---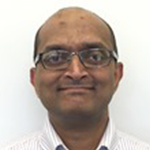 Ganesh Shankar, MS
GLPTN Network Data Manager
---
Kara Peterson, MPA Candidate
GLPTN Senior Network Coordinator
Kara serves as GLPTN's Senior Network Coordinator. She works with the Network Director and Program Manager to ensure that strategy and implementation of project activities are on track with established goals and timelines. Kara's work experiences span from fundraising and economic development to office administration. She hopes to use her skills and experience to support the Great Lakes PTN with its goal of transforming the way healthcare is administered to patients.
---